E Commerce License in Dubai, UAE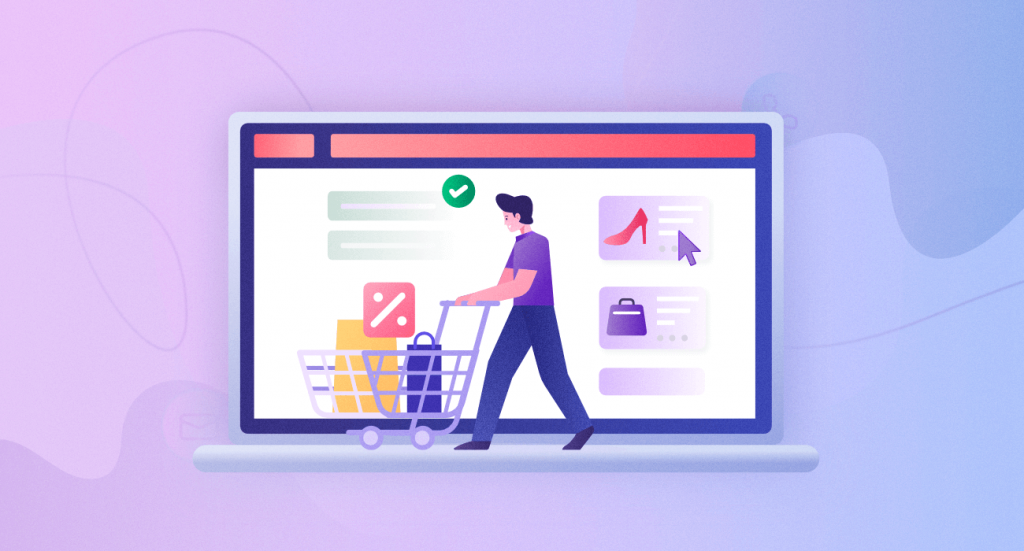 What is an E-Commerce Business License?
E-commerce businesses have become a necessity since numerous individuals connect globally through the net. Over a previous couple of years, Dubai has seen a gradual rise in the online retail business. As you will be able to see in the coming years, the e-commerce sector can significantly add additional revenue to the economy of Dubai. So, if you think that you're able to take the risk and take your small business or plan to the cloud, then associate it with an e-commerce business. It might be an excellent choice for the future growth of the small-scale business industry.
We at Quickbiz will assist you in getting an e-commerce business license in Dubai and further guide you throughout the process with relevant procedures.
· Our consultants have many years of experience in the e-commerce business license and can create a method that is entirely painless for our clients.
Overview of Dubai's E-commerce License
An e-commerce company in Dubai is quite an easy task. However, if you are trying to do that, you can't even break the rules and regulations. The Dubai authorities did not easily permit any random person to launch an e-commerce store and start their business by selling multiple products to the individuals of Dubai. If you would like to sell your products online, you should set up an e-commerce business in Dubai, but you should get an e-commerce license to set up an e-commerce business in Dubai.

· It is specifically issued by the Department of Economic Development (DED).
· If you don't have a license for accessing e-commerce, then your business might not be considered a legal business in Dubai.
· There is a procedure you should always follow for applying for an e-commerce license in Dubai.
What steps must be taken to obtain an e-commerce license in Dubai?
According to Google research, 91.9% of the population in Dubai has regular internet access in their daily lives. So, these factors, like the increasing usage of the net, favorable tax surroundings, and many more, show that it is always profitable and, preferably, an excellent choice for starting an e-commerce business in Dubai. It would be best if you went through the subsequent steps to generate an e-commerce license in Dubai:
1. Choose a legal structure for your company
 It is the first and most crucial step towards getting an e-commerce license in Dubai. You have to decide on the legal structure of your business. In other words, whether you should set up an LLC that is a Limited Liability Company, a single company, a branch of a parent company, or a representative firm, etc. LLC formation with different company offices is the most common form of LLC formation in Dubai, as they are always available with an innate set of tremendous benefits.
2. You should decide on a location
 The location here doesn't mean where you might want to locate your store or office. However, it is the place from where you would like to get your e-commerce business license. There are two types of zones available: "free zone" and "Main Island." A free zone area permits you to access 100% of your ecommerce business company. But in the case of the mainland, you should give 51% of ownership to the local sponsor, and the remaining would be your share. 
3. Register the trade name of the company
Since your business doesn't have any physical address, you should select a reputed name for your e-commerce business. The business's name should be unique and integrated with your relevant products in an e-commerce business. Make sure that your trade name is not a copy of any existing company because it could cause legal complications.
4. Apply for a legal license
 Now you have to apply for an ecommerce business license. The Department of Economic Development generally issues the e-commerce business license, so it is necessary to approach them. For a corporate business license on the mainland, you should pay around AED 10,000 for brand registration, and for free zones, the permit will be issued by the relevant authorities.
5. Apply for Initial Approval Certificate
 It is now required to get an Initial Approval Certificate, a No Objection Certificate (NOC), from the relevant authority to start your e-commerce business. It'll be valid for six months, and it is not at all renewable. You should apply for an initial approval certificate and submit your brand approval application simultaneously.
6. Register the physical address of your business
 The next step would be to register a physical address because the authorities have made it necessary for a corporation to own an office and make it legal.
7. Final Approval of the License
Once you have completed all the higher actions, you will get a business license from the legal authorities in 1–7 days.
8. Price of an E-Commerce Business License in Dubai
 The exact e-commerce license Dubai prices can vary depending on several factors. It includes the scale of the business, how many visas are applied for, whether a physical office is needed or not, and whether the office's location is on the mainland or free zone. However, we will give you an idea of what to pay somewhere between AED 15,000 and AED 50,000, which all depends on the necessities of the e-commerce business license. 
Process of getting e-commerce license in Dubai
Choose your local Dubai based jurisdiction (mainland or free zone)
Decide on your legal structure
Plan & register your business trade name & get the initial approvals
Submit the required documents to the local authority
Documents required to apply for e-commerce license in Dubai
Get the final approval
Documents Required For E-Commerce license Approval in Dubai
Passport/visa copies of the shareholders
Copy of sponsors passport/ Emirates ID
Local service agreement/ Civil works agreement
NOC from the relevant authority
Draft an MOA
There are different advantages to getting an E-Commerce License in Dubai.
Here are the benefits of obtaining an e-commerce license in Dubai:-
· Repatriation of capital and financial gain
· No currency restrictions.
· Within the free zones, 100% foreign ownership is permitted.
· 0% corporate and personal tax
· Low operative prices
· There are no import duties on an e-commerce license for a resident visa was granted for three years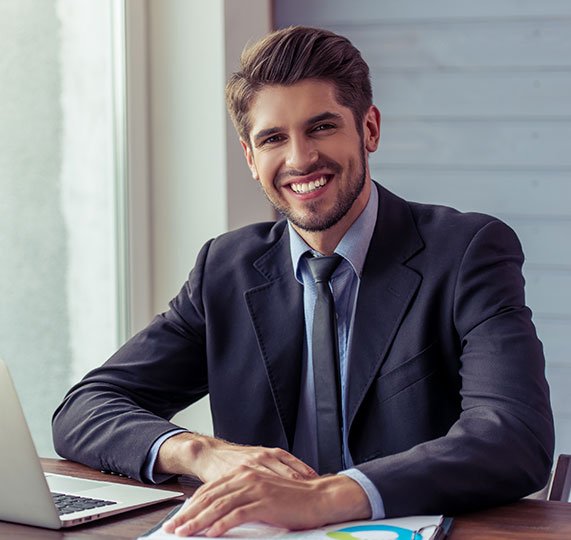 Easy steps to setup E Commerce Company in Dubai, UAE
E Commerce License Cost in Dubai Mainland
E-Commerce License Cost: AED 11,999
Portal License
Govt Registration Fee
Local Services Agent
Free Virtual Dubai Office
Eligible For Investors Visa
Eligible For Employee Visas
Bank Account Assistance
Free VAT Consultation
Free Company stamp
E Commerce License Cost in Sharjah Freezone
E-Commerce License Cost: AED 5,750
100% Ownership
Registration Fees
Free P.O Box
Free Dubai Office Address
Free Company Stamp
Bank Account Assistance
Free Meeting Room Access
Complete Documentation
E Commerce Trade License in Dubai, UAE
An E-commerce license can be defined as a process of starting a business with a proper license but through an online medium only. In general, a business can be done in Dubai but the mode of operation will only be physical.
The business operated through physical mode will consist of only small structures wherein the lesser quantity of goods can be stored and it can also lead to less revenue or profit. E-commerce can be defined as dealing with an exchange trade license that is carried out physically but it is accessed through the internet only.
The main root of the above business mentioned above are the buyers and the sellers and they exchange goods and payment to be made in exchange for it through online mode only. This is the reason this process is known as an online business. And therefore, the proper license needs to be obtained before starting an online business.
Scope Of Setting Up E-Commerce Business Dubai, UAE
There are various options available to attain an E-commerce business in Dubai. This is also considered to be one of the most important steps if someone wants to start their business internationally.
People in Dubai are more indulged in web shopping. And this is considered to be an advantage for people thinking to start their set up of Business. As per the research of international report half of the population is using the internet through mobile phones only and remaining through other electronic modes. And therefore, the scope and growth of e-commerce business in Dubai.
How to Setup E-Commerce Company Dubai, UAE
A person needs to decide the legal structure of the business whether they want to start their business in Freezone or Dubai Mainland.
 One needs to decide on what type of business activity they want to sell whether they want to sell a product or provide a service as this will decide on which platform they will set up the client and on which platform their customer will log in.
Decide on registration of the name to decide the best name for an E-commerce license.
Fill the application form and complete all the formalities required to attain a business license. And everything should be done as per government authorities.
Then they need to make the final payment for obtaining the license.
Then the person applying for it will be helped to go to the payment gateway to make the final payment for receiving the payment online and set up the business online. 

Why Choose Make My Company to setup E-commerce Licence in Dubai?

Choosing the right E-commerce Licence Provider in Dubai is very important as the growth of your e-commerce business depends on what name is chosen for the branding purpose. As we read before also the scope of starting an eCommerce business is more in Dubai as half of the people there are engaged in online shopping therefore, it becomes easy to set up the e-commerce business and expect a suitable amount of growth with time. 

We provide A to Z E-commerce Licence Setup Services In Dubai, UAE
Trusted 100% confidentiality among all our clients.
We provide a dedicated e-commerce setup expert account manager.
We provide bank account opening assistance.
We guide you in the drafting of MOUs and MOA/AOA
How to get Payment Gateways for E-Commerce Business in Dubai?
If you are advertising products or services, you will have to register & open an online account with one of the reputable & Secure payment Gateways in Dubai. We Prefer the "Telr internet gateway company" since it is one of the most affordable payment Gateway providers in the UAE. Selecting the right payment gateway company in Dubai, UAE is very important because it will directly or indirectly hamper your company branding and online reputation. "Make My Company LLC" is providing the best "e-commerce Licence services" in  Dubai ", We have consulted a lot of "Startup E-Commerce Companies" in the UAE.