Business Setup In Abu Dhabi
Business Setup In Abu Dhabi
Abu Dhabi is the center of attraction for all foreign investors all around the globe. Abu Dhabi has grown to become the most dynamic HubSpot for business setup and a major key player in numerous gig and small business and industrial areas. It is a hub for foreign investment and is known for its steady and wealthy economy. It is the fastest-growing business and industrial center in the Arabian Gulf and middle-east region. Abu Dhabi is the hot spot for inventive industries. Its direct network to all major cities makes it easily accessible and an ideal location for business.
How to Setup a Business In Abu Dhabi?
Determine the type of economic activities
Find a local sponsor
Determine the legal form of business
MOA and LSA
Select the business location
Register your trade name:
Fulfill Licensing Requirements
Determine the type of economic activities– It gives you a clear vision and understanding of the intended business activity before initiating the procedures as legal proceedings and fees may vary depending upon the character of your business. It is the basis for selecting the legal form and type of license, whether commercial, industrial or professional, etc. 
Find a local sponsor–  As per the UAE jurisdiction, a foreign company needs a local sponsor (Local service agent or a company owned by UAE nationals) to set up business in Abu Dhabi. A local sponsor in Abu Dhabi will guide you towards the necessary licenses.
Determine the legal form of business–  Legal form depends on the requirements of the business. The rules and regulations are completely different for different types of ownership & business setup in Abu Dhabi. You must select a local entity to set up your business.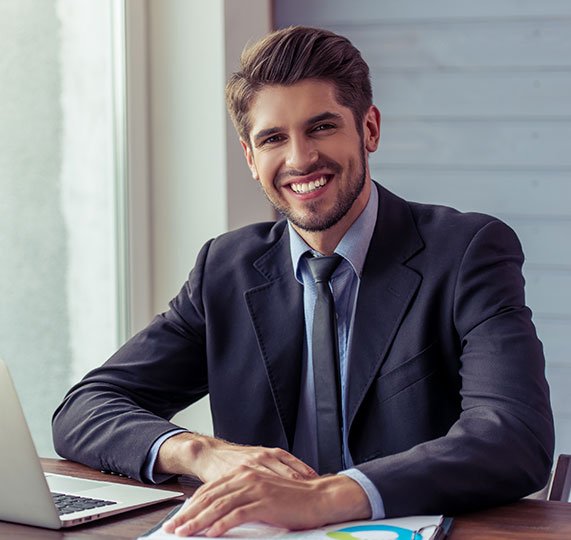 What is the cost of setting up a Business in Abu Dhabi, UAE
Types of Business Licenses in Abu Dhabi
Commercial License
Occupational License
Professional License
Industrial License
Tourism License
Commercial License: A commercial license is issued to the companies which are engaged in general business activities in Abu Dhabi like public trading companies, health care,  hospitals and clinics, heavy construction companies, and real estate also the small and large business contractors
Occupational License: The Occupational license is granted to businesses that involve individuals using their mental and intellectual expertise, experiences, talents, and abilities to serve the clients. Law firms, accounting & audit firms, research, and development (R & D) firms in Abu Dhabi.
Professional License: A Proffesional license is issued to artisans & other expert professionals who are personally Involve in the practice of a particular craft. The professionals may work as individuals or work in a group of five people. The professional license includes professional carpentry, iron smithery, and steelwork, etc.
Industrial License: The industrial license is issued to the companies that plan to set up manufacturing operations in Abu Dhabi. 
Tourism License: A Tourism license is issued by the "Abu Dhabi Tourism and Cultural Authority" also known as TCA. A Tourism license is granted to companies offering various tourism-related services like hotels, travel agencies, boat rentals, etc.
Get special approvals: A foreign investor is required to obtain approvals from the following authorities:
Abu Dhabi Customs Authority
Abu Dhabi Distribution Company
Abu Dhabi Education Council (ADEC)
Abu Dhabi Food Control Authority
Central Bank
 Medical Council
Ministry of Agriculture
Department of Health
Ministry of Civil Aviation
Ministry of Economy
Supreme Petroleum Council
Telecommunications Regulatory Authority.

MOA and LSA- Depending on the legal form of a business, a completed and signed Memorandum of association (MoA) or a local service agent agreement (LSA) of the business is mandatory. The MOA is required for the following business legal forms to set up business in Abu Dhabi

Limited partnership
Limited liability company (LLC)
Public joint-stock company (PJSC)
Private joint-stock company (PrJSC)

Select the business location– Physical address of all the businesses to operate in UAE is mandatory. The business location must comply with requirements defined by the respective emirate's Department of economic development as land planning regulations of the local municipalities.

Register your trade name: A trade name distinguishes a company and describes its nature and legal form. 

Fulfill Licensing Requirements– A person setting a business in Abu Dhabi has to obtain a license depending on the business activity. The various other types of trade licenses issued by the "Abu Dhabi licensing authority" are Agricultural License, Commercial trade license, Professional License, Vocational License, Industrial License, and Tourism License, etc
Conclusion: Abu Dhabi is one of the most in-demand offshoring places in the world to set up your dream business. Setting up a business in Abu Dhabi is preferable due to its transparent & flexible business setup procedures by the local authorities. It just takes a few days to "Set up a new company or open an offshore branch of your company in Abu Dhabi." You must fulfill the required legal guidelines correctly as laid by the local authorities. Abu Dhabi occupies a prominent location between Europe, Asia, and Africa, therefore, having close access from the rest of the world.